Removal Storage Facilities in Bow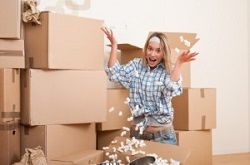 Packing for a move can be a nightmare and when you want to finalise it by getting everything to you new home or office as soon a possible so you can tackle the reverse process of unpacking sometimes things don't go to plan. For whatever reason your move may have to be delayed, you may choose to postpone your move or you want to take your time moving in. Your new location may be smaller than the place you are moving from or you just don't want to clutter up your new dwelling. If any of these apply to your moving situation then you should call BowRemovals.co.uk on 020 8746 4346 and we will help you with all your moving needs with our top rate storage facilities.

We provide a storage and removals service that can transform a nightmare move into a heavenly relocation. When all your belongings are ready to be moved (and if you need help packaging and transporting them we'll help with that too) we can take any or all of your things to a safe and secure facility located within Bow, just let us know what you want stored and we'll take it directly there for you. You can access and withdraw your belongings any day of the week and we can deliver any and all of them to your home when you need them.

Our service aims to be unique and arranged to support each customer individually. Our facilities come in all sizes any types so whether it's just a few small belongings, large furniture or even your vehicle then we can accommodate you. Each container is built to endure high or low temperatures and to withstand leakages, preventing any of your things from being ruined. There is also ample security in place to prevent theft or vandalism meaning that if you leave your things with us they'll be exactly as you left them. We can store your possessions for as long as needed, whether it's a few days or several months. The more information you give us the better we can adjust our services to suite you.

Our company treats your things as if they were our own so safety is our utmost concern. We will first take an inventory of everything that you leave with us that that we can keep track or anything to prevent them form becoming lost or misplaced. We will wrap your property in protective wrapping that will further protect it from any unforeseen dangers. They will also be arranged properly in the container so that there is no worry of anything falling or any fragile goods being crushed. The location is under tough security so no illicit person will get near your goods and our staff will only be able to retrieve your goods with your permission.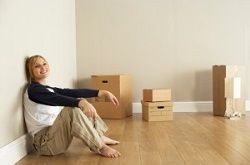 The cost of our services should never be an issue as we tailor our facilities especially to be people who are moving and so we have no inflated rental costs and our prices will be set to suite your needs and unlike other storage amenities who would not take your move into account and so may not meet your needs. We strive to give you the not only the best service but also the best deal.

Whatever you need storage for during your move to a new home or office, if it's moths before and days after your move, we'll be happy to help you. BowRemovals.co.uk is waiting for you to call so that we can help make your move fun, easy and affordable.