Bow Home Removals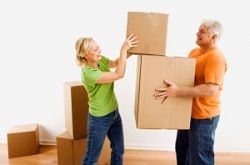 When moving in and out of Bow you want to your move to be something that is dealt with quickly and simply so you can start your new life. However, moving can be a huge undertaking and it may seem worth the effort, and so you decide not to move. This is a huge mistake. Moving home can bring many new opportunities and experiences and it would be terrible to miss out as we at BowRemovals.co.uk will make your move so simple and quick that you can concentrate solely on your future.

Our company will help with you move by taking each and every problem that you would encounter during a move and provide solutions. Whether it's the organisation packing, transport, storage and more, we have the experience and knowledge to help you every step of the way. We can offer advice and services to take care of each stage of your move and at an affordable price why would you even consider doing it all yourself?

Our main aim at BowRemovals.co.uk is to help you and so we provide an individual service, tailored to your specific needs. Whatever stage of your move you are on give us a call 020 8746 4346 and we will be there for you. We can offer basic guidance from lists and advice for what your should consider to literally doing the work for you. If you want our help from the very beginning or just towards the end we will do all we can. Our services are also billed to match your needs, so you don't have to worry about paying for a complete package of we only assist you with one aspect.

The biggest of your move is the packing. Putting your life into boxes, making sure they're packed properly, dismantling and more be a lot of work but we'll make it easy for you. Our advice and lists will make your packing go swiftly but we wouldn't be much of a removal service if we didn't offer to do the whole thing for you. We begin by taking an inventory of your things to avoid anything being forgotten or misplaced. We provide the best packaging and containers for you possessions that will keep them secure. We pack them to prevent anything from being damaged as well as making them safe to carry. We will then move them carefully to avoid doing any damage to furniture or your house itself. Our disassembly service means that we can take larger pieces of furniture and make them easier to transport and rebuild them in your new home. Our team are polite, patient and experienced movers who will take time to help you and make sure that the job is done properly.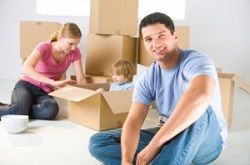 For whatever reason you may want to store your belongings, whether it's because you want to delay your move, do it gradually or your new home is smaller than your previous. Whatever it is, our company provides storage facilities for the long or short term. You will have access to your possessions seven days a week so you'll never be without something when you need it. We guarantee the safety of your items from all sorts of dangers such as weather damage, theft or vandalism. Whenever you're ready we can move everything from your storage container to your new home allowing a smooth, relaxed transition.

This is just a summary of the first-rate moving services we provide for an outstanding price. So if you're moving into or out of the Bow area, remember our company to move to a new beginning.