Bow Office Removals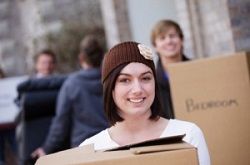 In this day an age, trying to do something new with your business can be risky. You may consider relocating your office in order to expand or to take advantage of the new area but can you really afford to take time out from work to organise and undertake your move, not to mention the financial cost that you could incur? At BowRemovals.co.uk we take all of the risk and effort from you to help you move to a new beginning.

Why choose an Office Removal Company such as BowRemovals.co.uk?

Our experienced and skilled staff will solve any and all problems you could have with your move. We work in a thorough and prompt manner so that your move is over before you know it. We help businesses relocate with all the necessary moving services, tailored to their needs. Whatever step you need our help, whether it's organising the packaging or moving your furniture, we'll do it at a price you can afford.

Planning and Organising Your Office Move in Bow

At first you may want to jump right into to everything, thinking that the sooner you start the sooner you'll finish but a little planning and organisation can go a long way and prevent any problems you may face. It's important to know each and every item and piece of furniture that is being moved as it will help you to keep track of your belongings and so you know what packaging and containers you'll require. Our staff will advise and provide everything you need, from advice to the required containers. We can inform you how to pack your things so that they won't be damaged and will be easy and safe to carry or we can simply do it for you.

Removal Teams in Bow

Once everything is properly packed you're ready to move everything to your new property. Our staff will ensure that everything is delivered on time and in the condition you left them, so you need not worry about damage or loss. Our staff are patient, cooperative and utilise the best modes of transport to get your things to your new office. Furniture will be given extra care so that is can be reassembled good as new upon arrival and set up wherever you need it. We also are cautious when moving your items into your new office as not to damage it so that when we're done you'll have an office ready for new business.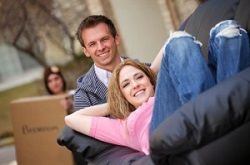 Bow Office Storage Facilities

You may not want all of your things set up in your new office straight away so that's why we provide the best storage amenities that you could ever need. If you want to make your move gradual, you don't have space for everything or there's things you just don't need yet, or facilities will safeguard your things so you can access them any day of the week when you eventually need them. Each container will be safe from the weather, humidity, theft or vandalism and so your belongings will be as you left them.

Contact Us Now

Our company is the best solution for all your office removals. Call us on 020 8746 4346 so that we can get to know you and find out exactly what you need. We'll help any step of the way and once we know what you want we can provide a free quote that will defiantly be agreeable to you. We are here to help you so get in touch to see how we can help you with all your moving needs.