Man and Van Services in Bow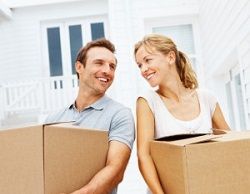 You've started preparing for a move and as you do more research you realise that you have a lot of work ahead of you. Soon you become stressed and worried by about the entire venture. There is countless things to do from paperwork, finding and buying containers and packaging and then putting it to use, accessing appropriate transport, acquiring storage, loading it and moving it to your new location and more. Eventually it might not seem like it's all worth the effort but with BowRemovals.co.uk we provide the special Man with a Van service that can help take care of all your moving needs within the Bow area.

The Man and Van service can solve all your moving woes be removing all the toil and hassle leaving you to have fun. The service is aimed to help you individually, as we will inquire into what you need from us and give you exactly what you want at a reasonable price. We can support you at any point during your move whether it's months in advance or on the day itself, we'll try to accommodate you with our flexible, personal approach to assisting your move.

Whenever you need our help, we'll send a man and his van. If you're only just planning your move, packing, loading your belongings, transporting them, unloading, unpacking, setting up or whatever our experienced and friendly staff will do everything possible to make your move go smoothly and successfully.

Our company builds it's reputation as an adaptable service so that it can help it's customers with any problem at any time. Various removal services may require to be informed well in advance of your move that you need their support and then may charge you for more than you need but that is not how we do things. We're here whenever you need us and will help you with whatever you need and charge you fairly.
Our men are the best removal workers in the business and we are happily boast their experience and knowledge and their calm, friendly and accommodating work ethics.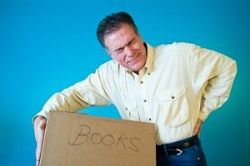 They are there to help you, giving you all the advice you could want for your move, and guide you through every step and action they take when assisting your move so that you are up to speed with everything that is happening and have complete control with the efficient and swift process. They'll help pack, stack, carry, load, transport and set up all your belongings and furniture at your new home or office.
The man and vans service also comes with optional storage facilities that you can utilise to deposit for as long as you need whether it's before or after your move so you can choose to take your time or delay your move for whatever reason. You can access our secure containers and day of the week so you're never without your possessions.

Bow isn't the only area our men will help you move as we can even help you with move into a EU country. An overseas move is much more difficult than moving locally but we're here to make it as easy as possible, taking care of you every step of the way. We have staff who are as experienced with such things and so will make sure you do all the right things to allow you to move o a whole new home.

So when you face the difficult task of moving call a simple service; BowRemovals.co.uk's Man and Van on 020 8746 4346.