Bow Packing and Boxes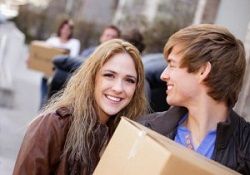 If you asked anyone who has recently moved what their biggest complaint was it'd be the packing. It's a long and difficult step that can drain all the fun from your move and before you know it you're so stressed you can't look forward to your new home or office. It's only when you start when you realise how much stuff your own and how it all has to be carefully arranged and wrapped. You need to find the appropriate boxes and containers that will get them all in and you have to figure out how to pack them so they're safe to carry and nothing gets broken. It's long, arduous work that could make you just rush into it to get it out of the way but this ends with things going wrong and even more work to do. If only there was someone who would help you and make all your packing woes a fleeting memory. As luck could have it, our company can do just that.

Here at BowRemovals.co.uk we aim to assist people when they are moving home or office by giving them the support, supplies and services to take care of every problem they could encounter. Our expert staff have helped in hundreds of moves and we are prepared to do everything in our power to make your relocation a pleasant and trouble-free experience.

From the get go we will offer advice on how to go about the packing process, ensuring that you take the right steps in doing everything correctly. We can offer you all the materials you need as part of the service, including bubble wrap to shield fragile items. We also have wardrobe boxes that are designed specify for transporting clothes, so you don't have to worry about them tearing of creasing.

We have a wide variety of containers that are suitable for whatever you need to transport. Cardboard boxes will be key in your move as their availability, diversity and affordability will make your move as simple as possible. We also have boxes in other materials such as plastic. We can sue containers suited for your items so if they're big or small, heavy or light, fragile or sturdy, we've got you covered.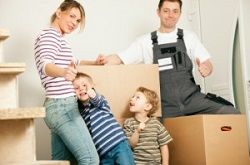 Our staff are experts in their field but we don't hire them just for their skill, as we want them to be polite and patient so that they help you individually and you know that we care about helping you. Their skill is important though as it allows them to do their job with precision. They will package everything properly and efficiently, using as much room as possible without overfilling the boxes, as well as making them easy and safe to carry, which we'll do for you, putting them directly into the transport and out again.

But packing isn't all about ornaments and electronics and we know this, that's why we're ready and able to help move your larger items such as sofas and wardrobes. If possible we can carefully dismantle them, ensuring that it's easier to move them out of your old location, into the van and back in your new home/office without worrying about damaging anything and then we'll reassemble them for you.

Call us straight away on 020 8746 4346 and we'll provide a quote and see how we can help you. The belongings of an average two bedroom home can be packed and transported within a day and so we eliminate the longest and difficult step of moving in a snap and you can tell people how BowRemovals.co.uk made your move simple.